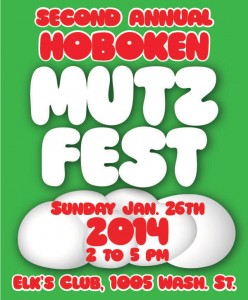 Mark your calendars for Mutzfest 2014.
The return of the popular face-off between local delis for bragging rights about who really has the best "mutz" in town is back on Sunday, January 26, from 2 pm – 5 pm at the Elk's Club.
This year's event promises to be even more fun than the inaugural event with live entertainment, a cannoli-eating contest, a Frank Sinatra karaoke and more.
Delis from last year will return including M&P Biancamano, defending champions in both the People's Choice and Critic's Choice. We expect more than 700 people will be back to sample their homemade mozzarella. This year, attendees will receive one voting chip with their entrance fee and choose their favorite mozzarella in the People's Choice Award category. A panel of celebrity judges will pick the winner for Critic's Choice.
Tickets go on sale later this month for $20. Children under 12 are free.
Limited advance tickets will be available for HFA members only before the on-sale ticket date.
Sponsorships are available. If you would like to be a featured sponsor please contact Theresa Howard (thoward315@gmail.com) or Shana Lee (hfaadvertising@gmail.com).